Whether you prefer wide sandy beaches or intimate small bays, you are guaranteed to find it in Cape Town!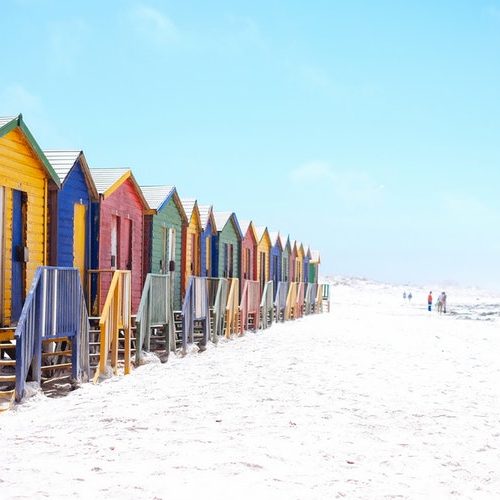 Camps Bay
4 km away from Bantry Bay
Camps Bay is considered to be the most popular beach in Cape Town. Here you find the wide beach with fields for beach volleyball right behind a great many of large palm trees. In one of the various first-class restaurants and stylish pavement cafes alongside the beachfront promenade you can indulge in a sundowner before enjoying an exquisite dinner with spectacular views onto the ocean.
Clifton I, II, III, IV
– 3 km away from Bantry Bay
Those are the most trendy beaches in Cape Town. "See and to bee seen" is the overall motto. The small, picturesque bays are numbered I-IV. They are accessible by steep staircases and protected from the wind by the surrounding luxury residential villas.
Llandudno
13 km away from Bantry Bay
Although a 15 to 20 minute drive away, this exclusive village of Llandudno with its wide beautiful beach is worth it. Here, everyone can find a quiet spot for sunbathing, and surfers are attracted by high waves. As there are no restaurants or shops to be found in Llandudno, having a picnic on this beach is just ideal. The beautiful surrounding mountains are lined with impressive luxury properties providing breathtaking views onto the ocean.
Hout Bay
18 km away from Bantry Bay
Hout Bay's beach is nestled in sand dunes and popular for the young and the young at heart. Parents play with their children, dogs range theirselfes out in the breakers and runners jog along the sea. After a beach walk, everyone meets in the famous, most relaxing beach restaurant "The Dunes".
Noordhoek
29 km away from Bantry Bay
Noordhoek beach with its pure white sand can already be spotted while still driving along Chapman's Peak Drive. The 8 km stretch is predestined for long walks or horse rides which are offered by local studs.
Muizenberg
33 km away from Bantry Bay
Visit Cape Town's most iconic beach.
First-class golf courses
For golfers, Cape Town is a paradise! Within only 25 minutes by car starting in Hout Bay, you find no fewer than eight 18-hole golf courses. Under South Africa's clear blue sky and surrounded by marvellous nature, you can improve on your handicap. With pleasure, we help booking your starting times and finding you a personal coach. On request, we offer transfer to the golf clubs.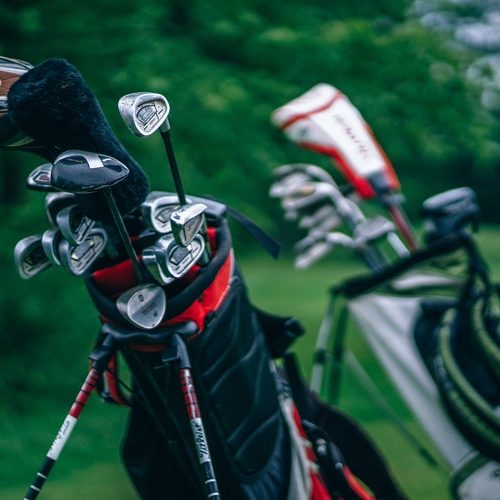 Royal Cape
Founded far back in 1885 by Sir Henry Torrens, the traditional Royal Cape is the oldest Golf Club in the South Africa. The championship course offers beautiful views towards famous Table Mountain. The golf course is flat but challenging, consisting of 18 fairways, 58 sand bunkers as well as 6 water hazards.
Metropolitan

The Metropolitan Golf Club is the only one situated right in the middle of Cape Town. Right next to the newly built Green Point Stadium and in walking distance to the V&A Waterfront, the 18-hole course permits a clear view towards Table Mountain and Signal Hill.
Steenberg

Right inside the exquisite Steenberg Wine Estate in Constantia on the slopes of Constantia Hill, the 18-hole course poses a real challenge with its 6.424 m in length, slopes on the fairways, numerous water obstacles and the narrow areas for the final put.
Clovelly

Rather impressive as to its surroundings, the Clovelly Golf Course with its 18 holes can be found in the marvelous Silvermine Valley, nestled between Fish Hoek and Kalk Bay just before the Cape of Good Hope. The exclusive location offers breathtaking views towards the Western and Eastern Coastlines of the Cape peninsula.
Westlake

Breathtaking views onto False Bay, high pine trees and the large lake in between the tees, explain the popularity of the most beautiful golf course within the Western Cape. It is set on the slopes of the Silvermine Mountains and offers 18 fairways.
Rondebosch

This popular golf course can be found just before Cape Town City and offers spectacular views onto Table Mountain and Devil's Peak. The small river winding through the 18 hole course as a water obstacle causes a challenge for many players.
Milnerton

Right next to the sandy beach of Bloubergstrand, the Milnerton Golf Club is positioned on a narrow strip in between the Rietvlei Lagoon and the Table Bay. Being the only left golf course in Cape Town, the 18-hole course offers magnificent views towards Table Mountain, Cape Town and the Table Bay. In certain seasons, it is rather possible to descry Whales and dolphins while playing golf.
Mowbray

On the bottom of Table Mountain, the Mowbray Golf Club is known for its breathtaking views and abundant vegetation. The 18 hole course is dreaded as to its tree obstacles and water hazards.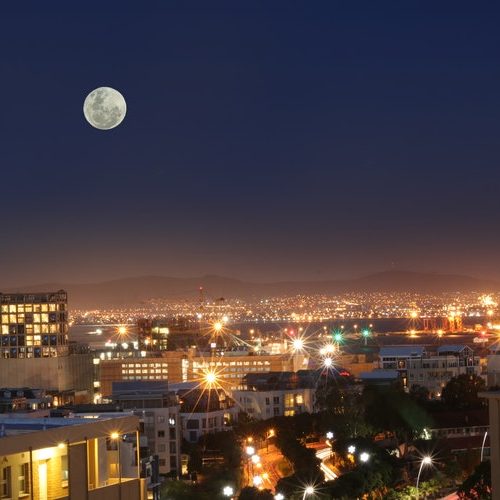 No matter the time of year you're coming to Cape Town, there is always something to do! Before your stay, check out CapeTownMagazine or What's On in Cape Town for comprehensive lists of events taking place!
Here are some of our highlights:
Useful Travel Information
Our Enchanted team summarized some useful information for our guests. We also will gladly assist you with any further enquiries.
Understanding the areas of Cape Town. When navigating the city, it's easiest to think of it in eight areas, each with their own offerings and special character. These divisions are purely for navigational purposes, however, and we encourage you to discover and enjoy the full range of possibilities Cape Town has to offer.
There are lots of options to choose from when getting around Cape Town. Use the links below to get more information:
Once you're in Cape Town, one of the best ways to get around is by using the City Sightseeing bus, which gives you the option of hopping on and off at various major attractions throughout the day.
For commuting,  you can catch the MyCiTi bus from various points. The next station, close to the Enchanted Guest house is 400m away "Queens Beach". Please note that you will need to purchase a 'myconnect' bus card from the main station at the "Civic Centre" or participating retailers in the area. For a full list please visit the MyCiTi website. The card costs R23 and you will need to load it with travel credit. Journeys cost between R5-15  each way.
Download here a copy of the 2018 Visitors' Guide of the Cape Town Tourism Association, which will help you plan your travels around the Mother City.
Please check with your local South African Embassy or visit the Department for Home Affairs South Africa website for more information on whether you require a visa for your trip to Cape Town.